DIGITAL TRANSFORMATION
Digital Smart Boards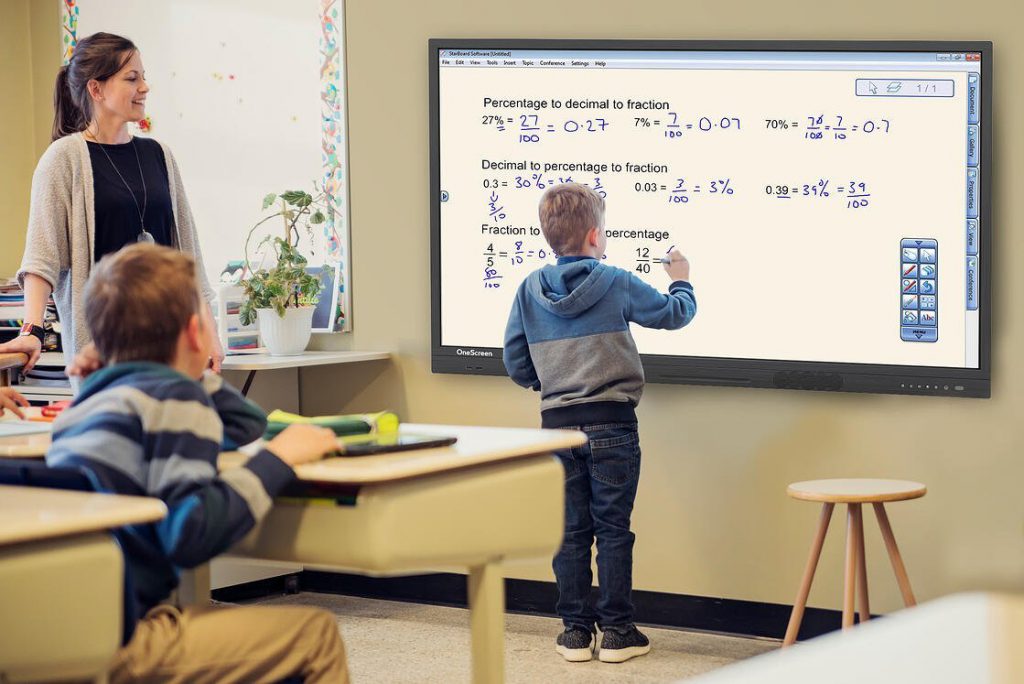 This case study highlights the successful implementation of smart boards in a middle school setting, demonstrating the transformative impact of interactive technology on student engagement and learning outcomes. By leveraging smart boards, the school aimed to create an interactive and dynamic learning environment that fosters collaboration, critical thinking, and student-centered instruction.
The Maingate Academy, located in Mississauga Ontario, recognized the need to modernize its classrooms and integrate technology into the learning process. Traditional whiteboards and static teaching methods were falling short in engaging and motivating students. The decision was made to introduce smart boards to revolutionize the classroom experience.
The primary goals of implementing smart boards were as follows:
Enhance student engagement by offering interactive and visually stimulating lessons.
Foster collaboration and peer-to-peer learning through interactive activities.
Promote critical thinking and problem-solving skills.
Provide teachers with a versatile tool for delivering engaging and differentiated instruction.
Improve student performance and academic outcomes.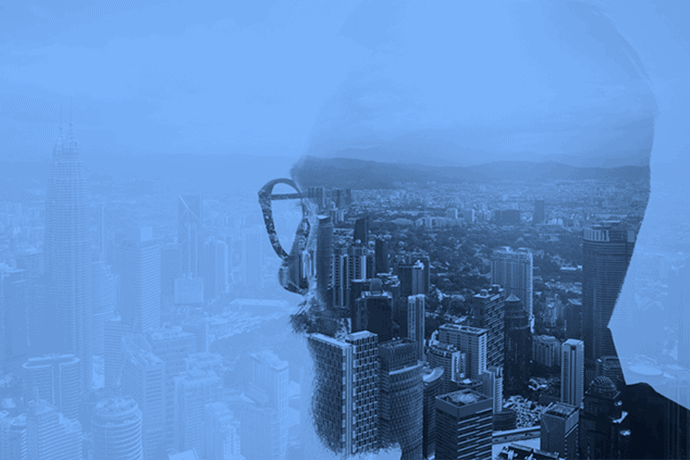 4. Implementation Process
The implementation process involved the following key steps:
4.1 Needs Assessment:
The school conducted a comprehensive needs assessment to determine the requirements, challenges, and opportunities associated with introducing smart boards. Teachers, students, and administrators provided valuable input to shape the implementation strategy.
4.2 Infrastructure Setup:
The school ensured that each classroom was equipped with a smart board, projector, and appropriate software. The IT department worked closely with vendors to ensure seamless integration with the existing network infrastructure.
4.3 Teacher Training:
Recognizing the importance of teacher training, a series of professional development workshops were organized to familiarize educators with smart board functionality, interactive teaching techniques, and the integration of educational resources. Teachers were encouraged to experiment and collaborate with their peers to enhance their digital instructional skills.
4.4 Curriculum Integration:
The school collaborated with subject-area specialists to develop interactive lessons and tailor the curriculum to leverage the capabilities of smart boards. Lesson plans were designed to incorporate multimedia elements, interactive exercises, and real-time feedback to actively engage students.
The implementation of smart boards yielded significant positive outcomes:
5.1 Increased Student Engagement:
Smart boards sparked enthusiasm among students, capturing their attention through visually appealing and interactive lessons. Students actively participated in activities, discussions, and problem-solving exercises, resulting in higher engagement levels.
5.2 Improved Collaboration and Critical Thinking:
The interactive nature of smart boards promoted collaborative learning. Students worked together on group projects, solved problems collectively, and shared their ideas in real-time. This fostered critical thinking skills, enhanced communication, and developed teamwork abilities.
5.3 Enhanced Instructional Delivery:
Teachers utilized the versatility of smart boards to deliver dynamic and customized lessons. They integrated multimedia resources, interactive quizzes, and educational applications to make learning more enjoyable and effective. The ability to annotate, highlight, and save notes enabled personalized instruction and increased teacher-student interaction.
5.4 Academic Performance Improvement:
The implementation of smart boards positively impacted academic performance. Students exhibited a deeper understanding of concepts, improved retention of information, and demonstrated better performance on assessments. The use of real-time feedback and formative assessments facilitated timely intervention and personalized support.
The successful implementation of smart boards in the middle school setting revolutionized the learning environment and improved student engagement, collaboration, critical thinking, and academic performance. By embracing technology and leveraging interactive tools, the school created an environment conducive to 21st-century learning. This case study serves as a testament to the potential of smart boards in transforming education and preparing students for the challenges of the digital era.