SECURITY PROJECTS
Streamlining Security: Barrier Gates Project for The Department of National Defense and the Canadian Armed Forces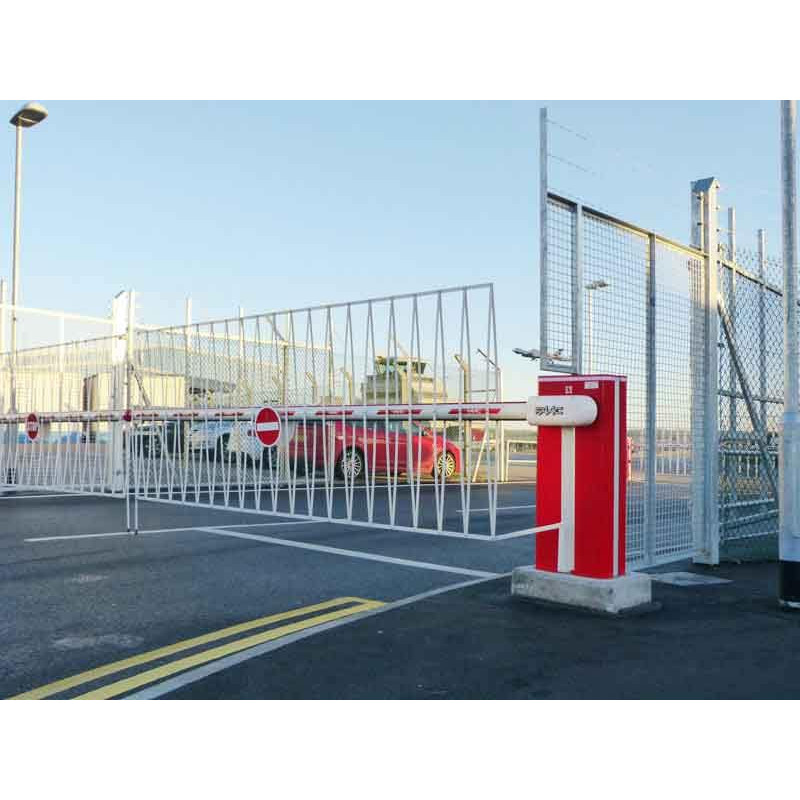 This case study showcases the successful completion of a barrier gates project for The Department of National Defence (DND) and the Canadian Armed Forces (CAF). The project aimed to enhance security measures, streamline access control, and improve operational efficiency across multiple military installations. Through meticulous planning, innovative solutions, and collaborative efforts, the project achieved its objectives and provided significant benefits to the client.
The DND and CAF recognized the need to upgrade and modernize their existing access control systems. The objective was to deploy efficient and reliable barrier gates that would enhance perimeter security and control the flow of personnel, vehicles, and equipment. The project covered multiple military installations across diverse geographical locations, requiring careful coordination and adherence to stringent security protocols.
The key goals of the barrier gates project were as follows:
Strengthen perimeter security: Implement robust access control measures to safeguard military installations from unauthorized access and potential security threats.
Improve operational efficiency: Streamline the entry and exit process for personnel, vehicles, and equipment, reducing congestion and wait times at entry points.
Enhance safety: Ensure the safety of military personnel, visitors, and assets by deploying barrier gates with advanced safety features.
Achieve scalability and flexibility: Design a system that can be easily expanded or modified to accommodate future security requirements.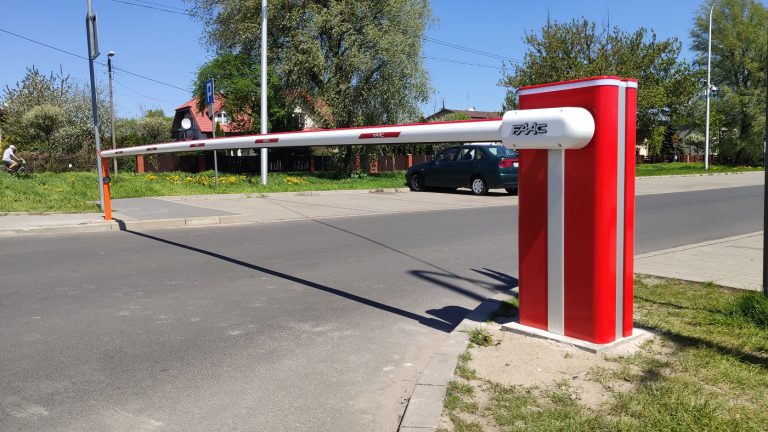 4. Project Implementation
The implementation of the barrier gates project involved the following key steps:
4.1 Requirements Analysis:
A thorough assessment of the existing access control systems and security needs was conducted. This included studying site-specific requirements, traffic patterns, security protocols, and integration with existing infrastructure.
4.2 Customized Solution Design:
Based on the analysis, a customized solution was designed, taking into account the unique requirements of each military installation. The solution included barrier gate systems, vehicle identification technologies, access control software, and integration with existing security systems.
4.3 Procurement and Installation:
The necessary barrier gate systems, hardware, and software components were procured from trusted vendors. A highly skilled team of technicians and project managers coordinated the installation process across multiple locations, ensuring compliance with quality standards and security protocols.
4.4 Integration and Testing:
The newly installed barrier gate systems were integrated with existing security systems, such as surveillance cameras, intrusion detection systems, and central command centers. Rigorous testing and validation were conducted to ensure seamless operation and compatibility with the overall security infrastructure.
4.5 Training and Handover:
Comprehensive training programs were conducted for DND and CAF personnel responsible for managing and operating the barrier gate systems. User manuals and documentation were provided, enabling smooth handover and efficient system management.
The barrier gates project yielded several notable outcomes and benefits:
5.1 Enhanced Security:
The deployment of advanced barrier gate systems significantly enhanced the security posture of the military installations. Unauthorized access was effectively prevented, and the risk of security breaches was significantly mitigated.
5.2 Improved Operational Efficiency:
The streamlined access control process reduced congestion, wait times, and bottlenecks at entry points, enhancing operational efficiency. Personnel, vehicles, and equipment were able to enter and exit the installations seamlessly, minimizing disruption to daily operations.
5.3 Enhanced Safety:
The barrier gates were equipped with advanced safety features, such as anti-tailgating mechanisms and sensor-based obstacle detection. This ensured the safety of personnel and prevented accidents or collisions during the entry and exit process.
5.4 Scalability and Future-Readiness:
The implemented solution offered scalability, allowing for easy expansion or modification of the access control systems to meet evolving security requirements. The barrier gate systems were future-ready, ensuring long-term value and adaptability.
The successful completion of the barrier gates project for the DND and CAF exemplifies the capabilities, expertise, and commitment of our team. The project's achievements in strengthening security, improving operational efficiency, and enhancing safety demonstrate the positive impact of innovative access control solutions in military installations. We remain dedicated to delivering cutting-edge security solutions and partnering with clients to meet their evolving security needs.